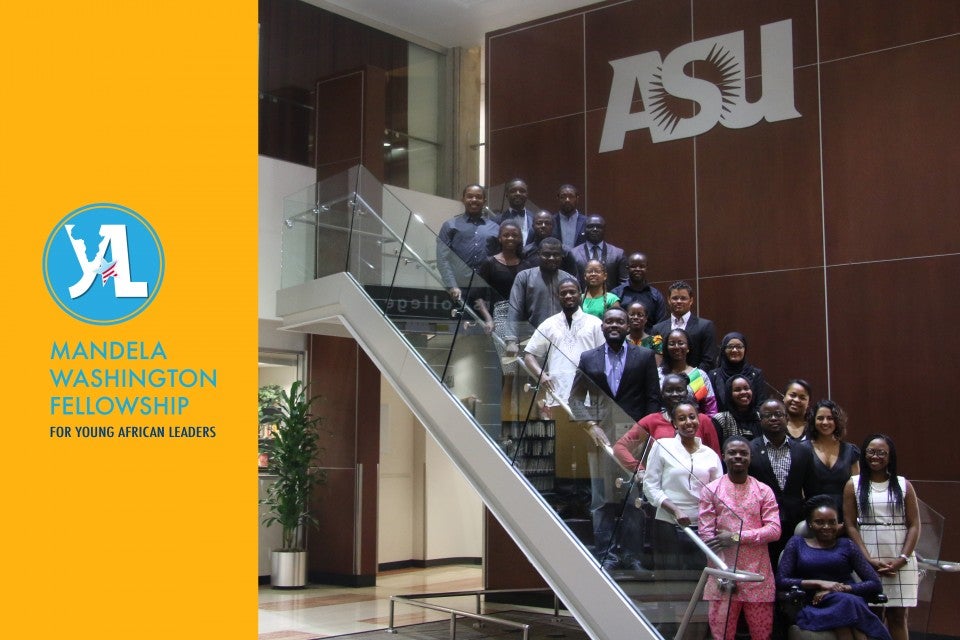 Mandela Washington Fellowship
For six weeks during the summer of 2016, the Watts College of Public Service and Community Solutions hosted two Mandela Washington Fellowships: a Civic Leadership Institute and a Public Management Institute. Arizona State University was one of four universities selected to host two institutes. The Mandela Washington Fellowship is the flagship program of President Obama's Young African Leaders Initiative. The U.S. components were administered by the U.S. Department of State's Bureau of Education and Cultural Affairs and supported by IREX, a U.S. non-governmental agency. Bob Ramsey Executive Education's director served as academic director for the Public Management Institute.
The 1,000 Fellows who were placed in 40 institutes across the U.S. were selected from over 40,000 applications based on their established records of accomplishment in promoting innovation and positive change in their organizations, institutions, communities, and countries. The 25 Fellows in the Public Management Institute at Arizona State University represented 20 countries; we invite you to read their profiles.